Measuring Shrink
Focus on Accuracy
Twelve percent of stores reported shrink loss of 1.72%, which serves as the benchmark target for companies striving for best-in-class results. These companies demonstrate diligence in making certain that shrink is exposed so that it can be accurately measured. In doing so, these companies operate on the principle that what they can see and track can be controlled most effectively.
There is one condition common to all best-in-class companies - an intense focus on accurate shrink loss accounting and a refusal to allow practices that mask shrink loss. This focus originates in the executive suite with collaboration between the president, CFO, and vice presidents of operations, merchandising, and loss prevention. It is here that optimal, rather than budgeted, profit becomes the mandate. This level of executive focus on shrink reduction and operational best practices is fundamental to the results achieved by best-in-class companies. Company-wide shrink-loss assessments focused on results at every level, require systemic accountability, provide feedback on results, and make recommendations in a continuous effort for profit improvement.
Measuring Shrink
Shrink loss can be classified as known or unknown. By following consistent procedural recording and reporting practices, managers can properly account for known loss and then optimize their ability to control it. The unknown shrink that remains then becomes dependent on effective inventory and financial reconciliation. In order to effectively measure shrink loss at best-in-class levels, there are four practices companies must have in place:
Accounting: Companies must assure accurate cost of goods, accurate mark-up to desired profit margins, and the accurate selling retails and POS accounting.
Tracking: Standardized practices and procedures that accurately track shrink loss at every level of the organization. This end-to-end process begins with standardized and disciplined receiving practices; continues with handling, storage, and production in all departments; and then ends with checkout at the POS.
Reporting: Companies must have proper shrink-reporting practices and processes in place that inform each stakeholder or functional end user responsible for shrink reduction and control the needed details. Included here are targeted and timely shrink reports and line-item details of shrink loss by department on the store and company monthly profit and loss operating statements.
Active Feedback: For shrink measurement to be effective, all parties must be engaged and actively provide feedback on all points of possible failure in the shrink-loss accounting system.
Accurately measuring shrink loss encompasses two fundamental principles - some shrink loss is unavoidable and will naturally occur in every retail store, and shrink is a controllable expense if and when it is recognized.
Calculating Shrink
Shrink loss is typically calculated in one of two ways: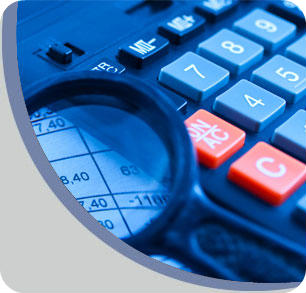 At retail, as a percentage of retail sales. Retailers monitor billed-in or incoming costs, but not extended retail value. Inventory losses are calculated using the actual total cost of goods received verses retail sales to arrive at an end-result profit.
At cost, as a factor of (missed gross margin) calculated as actual gross margin verses incoming gross margin. Retailers monitor incoming or billed-in gross margins based on cost with retail values and at time of physical inventory are able to compare optimal billed-in gross margin to against actual gross margin to determine shrink loss most accurately.
57% of survey participants reported using the retail method and 43% reported using cost accounting. While both accounting methods are generally accepted practices, companies using the retail accounting method and recording departmental shrink in all departments appear to report more accurate shrink numbers.
Lessons Learned
Measure shrink accurately. The first step in moving toward best-in-class shrink control rests in the decision to measure shrink accurately. Best-in-class companies appear to have active support and engagement of senior executives of the company and practices are then collaboratively implemented at the store level across all department.
Eliminate processes that mask shrink. Best-in-class companies do not allow practices that mask shrink; they want to identify their shrink so they know where to focus their resources.Examples of practices that should be eliminated include deal buying and forward buying that results in unrecorded mark-ups in any department.
Educate employees. Employees must be trained on the basics of shrink, how it is created, how it is measured, and how to properly control it. Best-in-class companies report having ongoing training programs where employees at every level in the department know exactly how much shrink is experienced and what is needed to control it.
Proper shrink loss accounting practices both at corporate and in-store are key determinants of driving companies to best-in-class shrink control.
Prevention is key. Store operations, store managers, and store teams can productively control up to 73% of all store shrink (57% of operational shrink and 29% of shrink from theft).
Collaboration. Loss Prevention departments by themselves can productively control 23% of store shrink but when loss prevention proactively partners and works in collaboration with store operations they can productively impact up to 38% of store shrink.
For additional questions regarding measuring or calculating your shrink, call 602.448.8510 or email info@wheresmyshrink.com.