Non-Perishable Shrink
Non-perishable departments (grocery and center store, including dairy, frozen, beer/wine/liquor, HBA, GM and pharmacy) averaged 62% of the total store sales and contributed 35% of total store shrink or $172,303 of total store shrink. The average grocery department reported 1.10% shrink, or $71,010 in annual in profit loss. General Merchandise posted the second-highest non-perishable shrink at 2.71% shrink, or $41,011 in profit loss.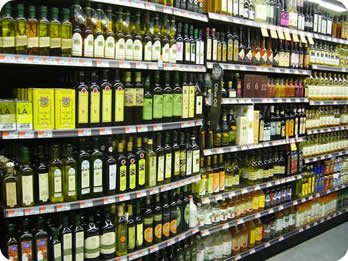 Unlike perishable departments where the profitability of the product begins to decline the moment you receive it, non-perishable departments experience uniquely different forms of shrink.
Substantial improvements in non-perishable shrink can be made by following five practices:
Ensure proper and accurate measuring, recording and accounting for shrink.
Known loss shrink must be accounted for and controlled in all departments.
Line item recognition of Shrink should appear on all Operational financial reports and P&L statements.
Accurate inventory accounting at retail to reveal all shrink to its most accurate levels.
Prohibit any means to manipulate shrink numbers and/or create "positive shrink" like Deal Buys, Forward Buys, Breaking up larger packs of product to sell individually, and POS to Host comparison report to prevent retail price manipulation at the POS
For more information on best practices and shrink reduction across all departments, call 602.448.8502 or email info@wheresmyshrink.com.